Regular Ways
Regular TOURS
Manipal to Chikmagalur
One of most famous Hill Station in the country is Chikmagalur, making it one of the weekend getaways for the people. Not only for a relaxing one, but also it is for the ones who love adventurous trekking.
Manipal & Udupi Taxi Services takes you some of the Sightseeing spots in Chickmagalur so that you can have a lot of adventures.
Mullayangiri
Mullayangiri is one of the best attractions in Chickmagalur. It about 2000 meters tall which is the highest peak in Karnataka. For Trekking adventure lovers, it is one of the best tourist trekking spot in Chickmagalur because it has most amazing trekking trails. Mullayangiriis about 12km from Chikmagalur and you will have one of the best experience when you visit this hill station.
Spring is the best time to trek on this mountain since summers are damn hot.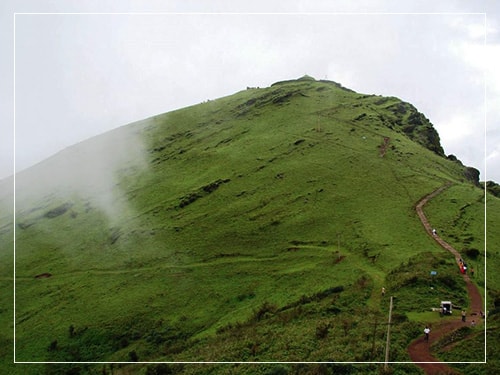 Baba Budangiri
Another Tourist attraction in chickmagalur is the mountain range Baba Buadangiri. For tourists out there, Baba Buadangiri is one mustvisit place in Chikmagalur. Baba Buadangiri also known to be called as Chandra Drona Parvatha which relaxes your mind in peace.When you visit you will also find 3 different Caves where the 3 siddhas were buried and the festival is hosted every year. Whenever you plan to visit Baba Budangiri you must definitely explore these different caves.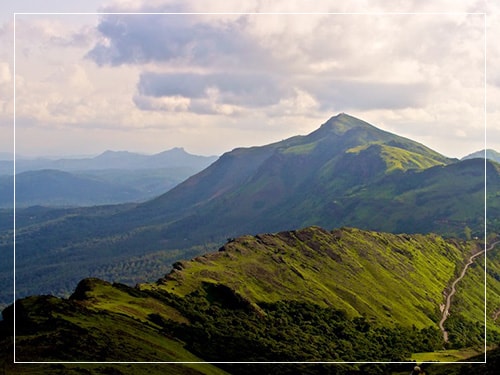 Badra Wildlife Sanctuary
To the northwest of chickmagalur Badra Wildlife Sanctuary is situated, which is Project tiger reserve. It is considered to be one popular favorite tourist attraction in Chikmagalur. It is estimated that 33 tigers live in Badra Wildlife Sanctuary apart from all these there are leopards, chitals, sambhars etc.
Timings to visit Badra Wildlife Sanctuary are 6:30 to 8:30 am and in the evening from 4pm to 6pm.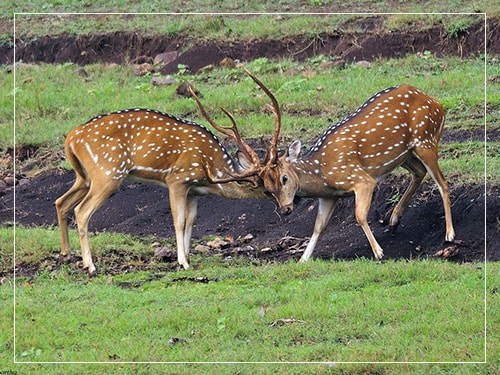 Kudremukh National Park
Another great attraction for tourists to visit is the Kudremukh National Park which is located 96km from the main city. Most attractive part of the Kudremukh National Park is the fresh & clean environment. Because the hilllooks like the head of the horse, Translated to kannadaas 'Kudre'that is how Kudremukh National Parkgot its name.Favorable and Pleasant climate always because of this you can even visit the park during summers too.
Time to Visit Kudremukh National Park : December and January. Only at this time the park is open.