Regular Ways
Regular TOURS
Manipal to Udupi and Mangalore Temple Tour
We, Manipal & Udupi Travel agency not only make long tours but also we visit in around Mangalore Temples or Places & Mangalore city local locations.
Some of temples Manipal & Udupi Cab & Taxi Services undertake are:
Kateel Durgaparameshwari Temple
Kateel is a temple town which means " Waist of the River " is considered to be the holiest temple in Hinduism. It is located at 26 Kms away from Mangalore. The main Attraction is the Sri DurgaParameshwari Temple.
The holy Temple, Sri DurgaParameshwari Temple is situated on an island of the sacred Nandini River and the fascinating greenery is just so beautiful.
More than thousands of devotees visit Sri DurgaParameshwari Temple everyday to seek blessings from goddess DurgaParameshwari.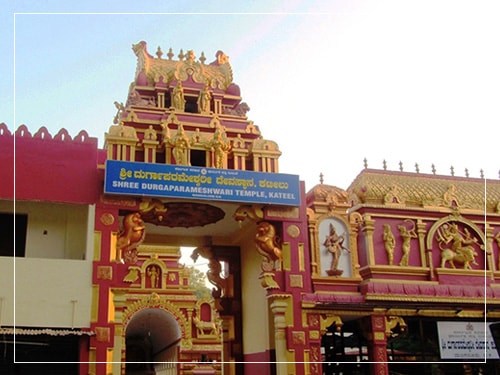 Mangaladevi Temple
The name Mangalore owes its origin from Goddess Mangaladevi. It is situated in Bolar just 3 kms from the heart of the City ( Hampankatta ).
On a regular basis vedic Brahmins perform different types of poojas and rituals. This temple comes alive on 9 days of navarathri or Dasarain October in a Grand celebration of the Devi. A large number of devotees on the ninth day, Mahanavami participate in the Rathothsava. The goddess is decorated and mounted on the grand chariot and pulled by a thick rope.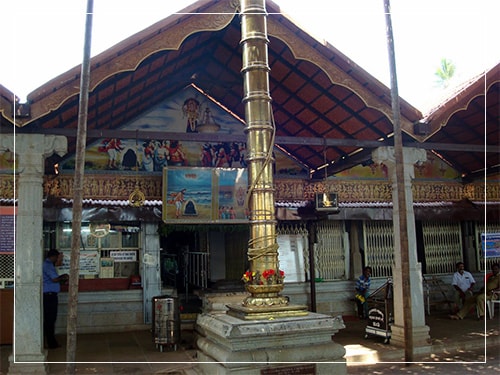 Kadri Manjunatha Temple
The Oldest Shiva Temple dated 1068 AD is the Kadri Manjunatha Temple in Peninsular India. Kadri Manjunatha Temple is one of the popular Temple in Mangalore. It tributes to the legend Parashurama. This temple is located about 5kms in the heart of the Mangalore city. Salient feature of Kadri Manjunatha Temple is the ever-flowing water from 'Gomukha'.
The annual Festival of Kadri Manjunatha Temple is Makara Sankranthi which is celebrated grandly.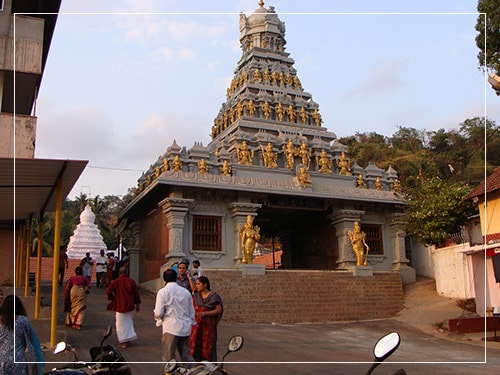 Kudroli Shri Gokarnanatheshwara
Kudroli Shri Gokarnanatheshwara ( Gokarnanath Temple ) was constructed by Sri Narayan Guru in 1912. This Temple is situated 3kms away from the heart of the mangalore city. It was renovated to the chola style which was in kerala style structure in 1991. "Mangalore Dasara" is one of the Popular festival celebrated with a grand procession of Goddess Durga along with Nava Durgas. The devotees from all the corners of the state, Nation and all over the world visit this temple to seek blessings from the goddess.