Regular Ways
Regular TOURS
In and Around Udupi Manipal
There is a lot of ancient history that goes by the name Udupi. Some say it, Udupi came from the combination of two Sanskrit words Udu and Pa, which means "stars" and "Lord" and It is also believed that the so called name, Udupi is derived from its Tulu name Odipu. Udupi which is the land of ethereal beauty is renowned for the ancient temple – Krishna Mutt( Temple of Lord Krishna ). It is also Popular for the delicious vegetarian cuisine that is now found all over the world.
There are a lot of beautiful places to visit nearby udupi. We, Manipal & Udupi Taxi & Cab Services have listed some of them:
Maravanthe
One of the most favored tourist destination in Udupi, located at a distance of 50 Kms. One of the attractive beaches in Karnataka is Maravanthe beach which is also called as Virgin Beach. Maravanthe offers wide variety of oceanic activities like snorkeling, swimming and scuba diving.
The endless sand, soothing sea and the palm trees altogether makes your visit an amazing experience for a lifetime.
From September to March is the best time to visit Maravanthe Beach.
The Nearest Airport is the Mangalore International Airport( also known to be called as Bajpe Airport).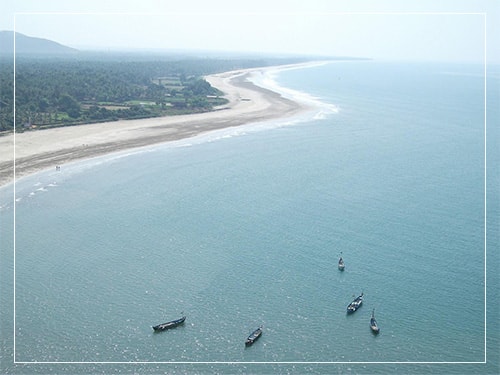 Byndur or Baindur or Byndoor
Bynduror Bainduror Byndoor is a small quiet Town located in the Udupi district at a distance of 70 Km. One of the Popular attraction is the mesmerising sunsets shown in the Byndur or Baindur or Byndoor beach. For various kinds of watersports to enjoy for tourists is the Prestine Beach.
For nature centric Travellers or for the bird watchers Wildwood Spa, Premium Stay is a recommended one.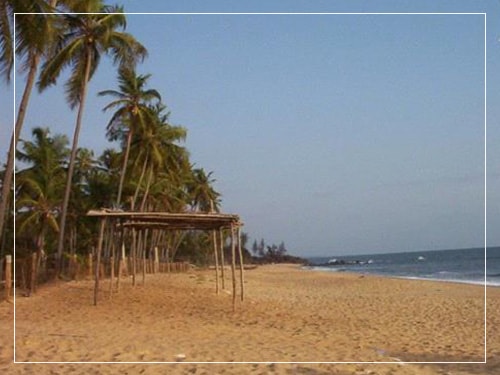 Venoor or Venur
On the Banks of the river Phalguni a small town Venoor or Venur is situated at a distance of 77kms from Udupi. This Town is famous for its colossal staue of Lord Bahubali( known to be called as Lord Gomateshwara ) which was carved out of single rock. It was built in 1604 which holds a huge importance for the Jains. The statue is actually 38 feet high which attracts a lot of tourists.
It is one of the 4 giant monoliths located in Karnataka of Lord Bahubali( LordGomateshwara )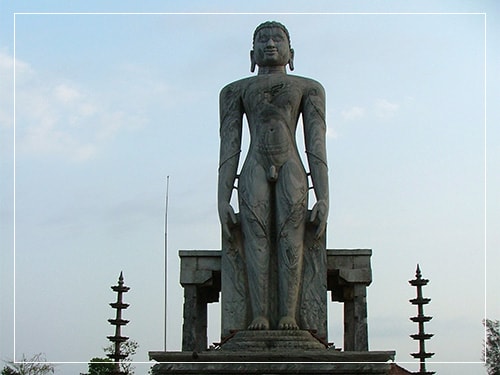 Someshwara
On the foothills of Western Ghats at about 46km from Udupi a small town Someshwara is present. One of the main attractions for the tourist is the Someshwara Wildlife sanctuary. Various kinds of species arepresent in the Wildlife sanctuary. It includes leopards, spotted deer, Tigers, sambar and many more. Various kinds of birds have also made it as their home. There are lot of activities that can be enjoyed in the Wildlife sanctuary such as Trekking, Camping and Bird watching.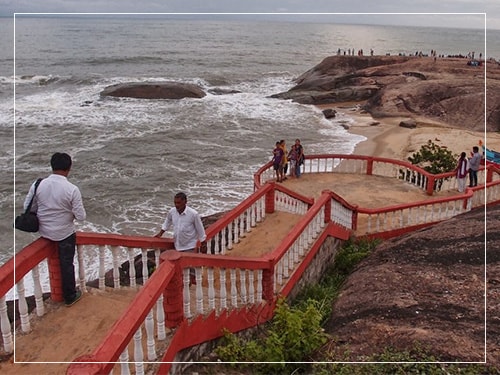 Kollur
A small Temple Town, Kollur( also called as Kollapura )is situated in Kundapur Taluk, Udupi District located at an distance of 38Km from Kundapur Town. It is said to be one of the important Pilgrim Place in the state of Karnataka which is Famous for Shri Mookambika Devi Temple.
Kodachadri Peak and the mountain are visible just in the front of the temple which is eye-catching view. A lot of Pilgrims from different states visit the Temple of Mookambikaand the other shrines.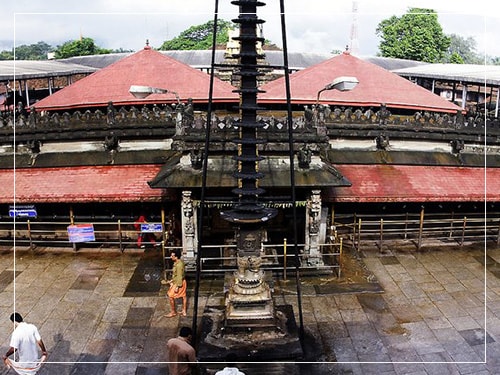 MANIPAL POPULAR DESTINATIONS
Manipal is a center of Healthcare, Academic Learning, Industry and finance which is located 3km west from the temple city of Udupi. It has enchanting view of Arabian Sea to the west.
SOME OF THE POPULAR TOURIST DESTINATIONS
Hastashilpa Heritage Village
Hastashilpa Heritage Village has 8 museums in the town of Manipal that exhibits traditions, values, artifacts, arts and culture.
The Founder and Secretary of the Hasta Shilpa Trust is Mr. Vijayanath Shenoy. A retired Banker, Mr. Vijayanath Shenoy's passionand dedication made him to convert his own home into Hasta Shilpa Heritage Village and managed by the Hasta Shilpa Trust.
There are a number of museums inside it which showcases their cultural values. The museum of folk arts is believed to be one of the largest of it kind.
Today he has restored 26+ heritage structures and these are not just residential but also temples, galleries and libraries.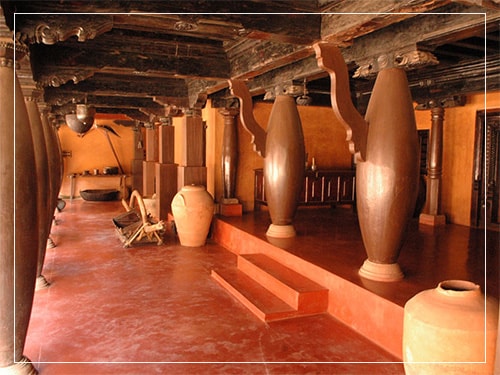 End Point, Manipal
End Point, Manipal which is basically a cliff overlooking the Swarna river. It has enchanting view of Arabian Sea to the west. Basically a deserted land and it can be converted into a hangout spot. Adventures can Trek in End point and spend most of their quality time.
It is always open to public round the year. Sunset shown at the endpoint is just amazing to watch. Ideally suitable for Joggers and Morning walkers.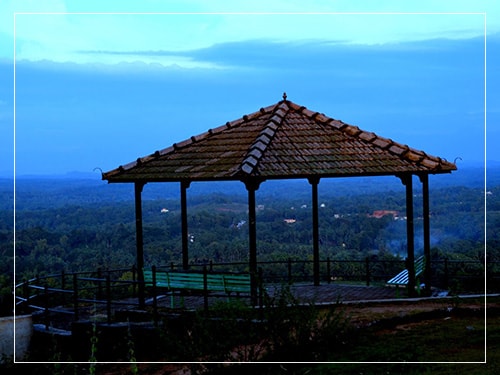 Malpe
Malpe is about 20 minutes away from Manipal, which is an important natural port and fishing harbor on the Karnataka coast. You can take a swim in Malpe beach or you can involve in watersports, boat ride. You can take a Ferry to reach St Mary's Island( known as Coconut Island ). There are backwater lagoons, Temples and many places to visit around malpe making it a popular getaway.